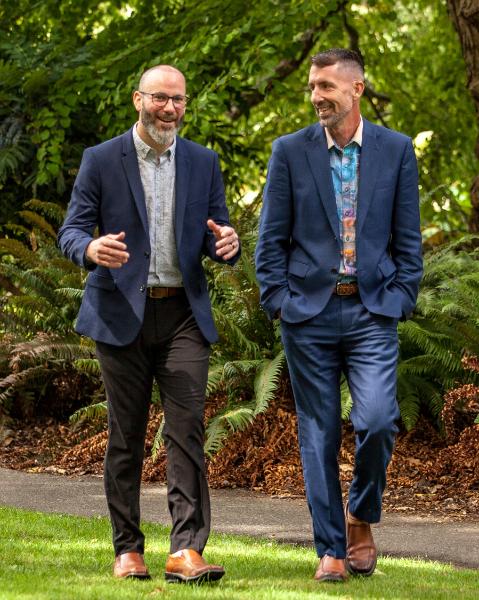 Craig Toker PREC* & Dan Hogan
TOKER PROPERTY GROUP*
Royal LePage Coast Capital - Chatterton
110 - 4460 Chatterton Way
Victoria
V8X 5J2


Let's find your DREAM Home!
Search for Real Estate in and around Victoria
Residential
Any
Single Family
Half Duplex
Townhouse
Condo/Apartment
Full Duplex
Triplex
Fourplex
Mobile
Modular
Lots/Acreage
Farm
Recreational
Commercial
Any
Building Only
Building & Land
Business & Leasehold
Business & Property
Business Only
Land Only
Multi-Family
Industrial
Min Price
Any Price
$25,000
$50,000
$75,000
$100,000
$125,000
$150,000
$175,000
$200,000
$250,000
$300,000
$350,000
$400,000
$450,000
$500,000
$550,000
$600,000
$650,000
$700,000
$750,000
$800,000
$850,000
$900,000
$950,000
$1,000,000
$1,250,000
$1,500,000
$1,750,000
$2,000,000
$2,500,000
$3,000,000
$4,000,000
$5,000,000
$6,000,000
Max Price
Any Price
$25,000
$50,000
$75,000
$100,000
$125,000
$150,000
$175,000
$200,000
$250,000
$300,000
$350,000
$400,000
$450,000
$500,000
$550,000
$600,000
$650,000
$700,000
$750,000
$800,000
$850,000
$900,000
$950,000
$1,000,000
$1,250,000
$1,500,000
$1,750,000
$2,000,000
$2,500,000
$3,000,000
$4,000,000
$5,000,000
$6,000,000
Min
Any
200 Sqft
300 Sqft
400 Sqft
500 Sqft
600 Sqft
700 Sqft
800 Sqft
900 Sqft
1,000 Sqft
1,100 Sqft
1,200 Sqft
1,300 Sqft
1,400 Sqft
1,500 Sqft
1,600 Sqft
1,700 Sqft
1,800 Sqft
1,900 Sqft
2,000 Sqft
2,500 Sqft
3,000 Sqft
3,500 Sqft
4,000 Sqft
4,500 Sqft
5,000 Sqft
6,000 Sqft
Max
200 Sqft
300 Sqft
400 Sqft
500 Sqft
600 Sqft
700 Sqft
800 Sqft
900 Sqft
1,000 Sqft
1,100 Sqft
1,200 Sqft
1,300 Sqft
1,400 Sqft
1,500 Sqft
1,600 Sqft
1,700 Sqft
1,800 Sqft
1,900 Sqft
2,000 Sqft
2,500 Sqft
3,000 Sqft
3,500 Sqft
4,000 Sqft
4,500 Sqft
5,000 Sqft
6,000 Sqft
Combining Royal LePage's 100+ year history in the Canadian real estate market and my 25+ years in construction and real estate sales we bring a powerhouse of knowledge and valuable experience at your service. Buying or selling a home is a big decision! You absolutely need an experienced professional to guide you through the process.
When you work with me you don't JUST work with me. My entire team of legal experts, professional photographers, drafting technicians, client concierge professionals and mortgage advisors all work in unison to offer you the absolute highest level of service possible. CONCIERGE SERVICE I have designed my entire business model as a concierge service for selling your property or purchasing your next dream home. Going above and beyond for our clients is the common practice and will always be the foundation and drive for why we do what we do. Having spent 25+ years fostering relationships with trades and services I hold an extensive trades and services list. A list which we are happy to share with you whenever you need priority scheduling, discounts or just require a good solid referral.

UNIQUE AND EFFECTIVE MARKETING STRATEGY
We fully understand that each property is very unique and special. This is why we create a modern and effective marketing strategy unique to each home. We will never take a "one-size-fits-all" approach to marketing your property. We want to represent your home with the dignity and respect it truly deserves.
OUR GUARANTEE My team and I work tirelessly to ensure that you receive the highest level of service possible. I am proud to show a long list of positive client testimonials attesting to the service model we adhere to. We make it our mission to anticipate the needs and wants of our clients so you are never left to worry. The process of buying or selling a home can be stressful. Our mission is to keep the process as stress-free as possible.
GOING THE EXTRA MILE for our clients is the foundation and drive for why we do what we do!
If you are looking to LIST your property or you are searching for your DREAM home, we are here to help.
We are PROUD to show a long list of client TESTIMONIALS attesting to the service model we adhere to:
"
Craig and his team were phenomenal! We can't say enough about the quality of work they put into helping us find our condo. The level of integrity, as well as knowledge of the industry, including the local market, was amazing. We felt that they truly cared about us finding the right place, and not that we were just another client. We would highly recommend them!! - Victoria Kearnan
February 13, 2022

on

Rate-My-Agent.com
⭐⭐⭐⭐⭐
"
Our real estate experience with Craig and Alan/Toker Property Group was very positive. "Always going the extra mile" is not just an advertising slogan-it's what they do. From the 4sale sign to the photographs to the open house the attention to detail and high quality was amazing. Selling our family home of 36 years felt like a huge endeavour but was managed with a very professional and caring manner. Thank you for the beautiful gift basket and for making a formidable transition much easier. - David & Sylvia Rathbone
February 08, 2022

on

Rate-My-Agent.com
⭐⭐⭐⭐⭐
"
Craig Toker and his closely knit team are a necessary professional resource, particularly in this unforeseen housing market. No question/detail/request was too insignificant for Craig and the Toker Team. He is a reliable and creative problem solver. Although initially my searches were all over map, each showing was treated with the same level of inquiry, preparation of documents, and interest in my interests. Well done to Craig and each member of his team. - Dr. T. Andre
February 04, 2022

on

Rate-My-Agent.com
⭐⭐⭐⭐⭐
"
we've been very pleased with Craig's professionalism, thoroughness, advice re: staging vs not staging and we're glad we decided to pay the extra $ for the various professional people that Craig suggested to make our sale & move fast and easier for us. - L. Cairns
December 28, 2021

on

Rate-My-Agent.com
⭐⭐⭐⭐⭐
"
Craig gave great care to our mandate and managed to receive multiple offers. My home was beautifully staged and the open house was well attended. Offers came in within 2 days of the open house. I am very happy with the whole process and would highly recommend Craig Toker, he is very experienced and knowledgeable. - Kath Philop
November 17, 2021

on

Rate-My-Agent.com
⭐⭐⭐⭐⭐
"
I highly recommend Craig Toker. His instinct for, and knowledge of the real estate market is immense. Craig and his team are honest, reliable, caring, and easy to trust. They went out of their way to assure that my move to a new life style was as smooth as possible. Oh, yeah, and the staging of my house was amazing. Well done, guys and gals! - Valerie Phipps
November 05, 2021

on

Rate-My-Agent.com
⭐⭐⭐⭐⭐
"
re-pasting this in the Review section! 5Star Rating is what they earned rightfully! We recently moved from Ontario to Victoria and besides knowing Victoria was a beautiful city to live in did not know much about the housing market or the different Areas/Neighborhood. We were lucky to have been introduced to Craig and I would never want to work with any other Realtor! Being someone who does not understand the quality of a home built and be attracted to the shinny penny, Craig would point out details about a house, the neighborhood, the quality or workmanship on a house, if it would be right to spend the extra $, explain the difference between the different heating system in the homes, advise on how we could tweak the layout, if I liked the floorplan to make it perfect for our lifestyle. I would like to thank them for going the extra mile, listing the different Pro and cons on every single home we visited together and the patience. Craig never shied away from reminding me the same things again if the same existed on another property we saw a week later. This was good valuable information! Craig Tokers team is hardworking, They worked with us to own a Home + an asset for the future as well. THANKYOU is a small word for the help we received. Still remember him reminding me Shopping for a new home was not running a Sprint, but a Marathon and we would find the right fit together and WE DID! I give team Craig a 5 Star and it was Amazing working with Craig, Jan-Delle and Kailey in today's insane market! Thank you again as could not have done it without your help! - Farrah Merchant
October 26, 2021

on

Rate-My-Agent.com
⭐⭐⭐⭐⭐
"
Craig Toker is an exceptional person there are no words to describe him ... Kailey his assistant is amazing and a sweetheart...Craig is always on point focused and there for his client communication floats smooth he listens to what you say. Craig also made it clear if there's any help I need moving, appliances, furniture, in the future to not hesitate call just because the sale is over doesn't mean we're not here for you Kailey also said if you need anything at all don't hesitate give me a call we've got this no problem. I felt very secure in my representation for my purchase Craig is very thorough going threw everything. I tell everyone who my realtor is and how on point he and his assistant Kailey is .I I also tell them how amazing the beach party was my children loved it. - Irene Chrysoulis
October 14, 2021

on

Rate-My-Agent.com
⭐⭐⭐⭐⭐
"
Mr. Craig Toker, is knowledgeable, reliable, efficient and lots of experienced in real estate industry. He is very trustworthy, honest and 100% guarantee that he can sell your property in no time. Am happy to recommend Craig to anyone who need help to buy and sell their property. I would use him again if needed in the future. - Merla Picardal
August 08, 2021

on

Rate-My-Agent.com
⭐⭐⭐⭐⭐
"
My wife and I were out of country purchasing a condominium and needed a trusted and reliable agent to help us locate potential properties of interest and who would represent us during the purchase as we could not be present. Craig was outstanding to work with through the whole search and purchase process and we were completely and happily satisfied we chose him as our realtor. There were many things we were not familiar with purchasing a property in Victoria BC and Craig shared his knowledge and helped educate us in an unbiased and helpful way, that made us feel confident we were making the right decision. Craig steered us to properties that aligned with our needs (safe neighbourhoods for our family, yet in areas accessible to the downtown) and advised us on necessary construction methods we should be consider as mandatory requirements -- this instilled confidence in our selection and I am happy to say, we are thrilled with our purchase. Craig was always readily available to answer questions and to conduct live walkthroughs on video with us. After the purchase, Craig was still available to us, responding to questions and last minute asks -- that was awesome! I can't say enough how satisfied we were choosing Craig and his team and would whole heartedly choose to work with him again. Thank you Craig for all your and your team's help! - Harold Pulhug
June 17, 2021

on

Rate-My-Agent.com
⭐⭐⭐⭐⭐
"Craig and his team were always very helpful in every aspect of the purchase and sale of our homes. So professional and friendly to deal with. They were always quick to respond to any inquiries we may have had. Treated us like we were their only clients. We always felt that they had our best interest at heart. Our transactions were done during Covid, an extremely difficult time and Craig was successful and sold our condo and found us the home of our dreams - Gwen&dwight waldner
June 06, 2021

on

Rate-My-Agent.com
⭐⭐⭐⭐⭐
"
Craig, was extremely professional and responsive - he managed his time to ensure he could give our listing the appropriate level of attention. He gave great advice re staging and market conditions. His presentation of our listing was the best we have seen (and we have seen many). He, or a representative, was at every showing of our house, to answer questions or highlight features that may not be apparent on a casual viewing. He also attended the home inspection to facilitate the process by answering questions on site. He had a very ethical approach to the sale of our home. Four months prior to our listing, he walked through our house and provided 'pre-sale' advice and gave us a complete set of the documents we would eventually sign - so we could read them at our leisure, and be prepared with our questions. He also gave us a booklet of all the documents on completion of our sale, which included all of the listing photos - a nice memento! We could not have asked for more from our realtor - except that he move and help us find a house in Kelowna! - Cathy and Rob Johnston
May 29, 2021

on

Rate-My-Agent.com
⭐⭐⭐⭐⭐
"
Craig and his team were extremely professional, knowledgeable and had their fingers on the pulse of the market. I would use no other agent in any future transactions. Thanks to them we sold in record time and for above asking, what more can you ask for. - Andre Riviere
May 21, 2021

on

Rate-My-Agent.com
⭐⭐⭐⭐⭐
Trying to buy and sell mid-pandemic was daunting. Craig Toker and his team, have our sincere gratitude for helping us find and purchase a lovely home. As well, he listed and sold our previous condo. Craig is a superb professional: generous, realistic, creative thinker, with deep knowledge of the neighborhoods and market trends, and always there to inform and guide. He was attuned to our needs and showed us a variety of properties within our budget to help us find a home that was a good fit for us. He is a terrific communicator and very responsive, which we found particularly helpful. We would highly recommend Craig and his team whole heartedly. - Sherryl and Ross Barlow
April 25, 2021

on

Rate-My-Agent.com
⭐⭐⭐⭐⭐

"The house that we have rented and lived in for 8 years was put up for sale this year. Needless to say it was very hard news to grasp for our family. The landlords are amazing people and we wanted to do everything we could to help them sell even though we were sad to leave and the uncertainty of where we would go was huge! Craig and his team were great right from the start. He was very understanding and empathetic of our situation and very professional! He made it much easier to go through this unfortunate time. He has even offered us his moving van when we move, very thoughtful:) Thanks again - Linda
April 24, 2021

on

Rate-My-Agent.com
⭐⭐⭐⭐⭐

"After an on-line search I picked a group of realtors to consider for the sale of my condo. All of my choices were excellent, with similar sales and marketing proposals. But in the end it was the complete professionalism of Craig that swayed me. From the outset he answered any question I had fully and completely, and with total honesty. After showing me the marketing he, and his team of professionals would use to market and sell my home we were set. Ivi did an amazing job staging my home (I almost changed my mind it looked so good). The photographers did an excellent job showcasing my place, complete with stills, a virtual 3d tour, and a video presentation by Craig himself. A representation of the firm was on site prior to every showing to make sure things were all in place, and to tour prospective buyers around the property to the amenities that the buyers realtor may not have been aware of. We had an offer within a week, and an early completion. Start to finish, about a month and a half. Was Craig the cheapest realtor I could find ? Nope. Was he worth every penny he charged ? Absolutely ! Also, as a bonus there is a corporate van available for clients use. Just fill it up when you bring it back. - David Ostrum
April 24, 2021

on

Rate-My-Agent.com
"
My condo at 3170 Irma St Unit 401 was listed twice. The first try failed because it lacked what a realtor would do to sell. We kept dropping the price down until I pulled it out from the market. That was 3 years ago. Then, I decided to give it another try and see what happens. My place isn't a piece of cake to sell. I have a very limited market due to 3 major drawbacks, one is age restriction, must be 45 yo and above. Second, there is no elevator to cater older people and the last is, no rental allowed. I wonder which realtor I can get to sell it this time! I have a growing family and we need a house without restrictions! A friend recommended me to Craig Toker of Royal Le Page. On my first meeting with him, I was already impressed. He is such a nice guy with whom you can be comfortable talking with. He is very professional and so experienced with his trade. He explained well what is expected and what to be done to get the highest price out of the property. So, staging was done to increase the value. The staging was so impeccably done by IV. I was so impressed that my simple unit turned classy with an affordable fee. It didn't even come from my pocket but from the proceeds of the property so no need to worry about that. Pictures taken were just so stunning and fliers too, very presentable and chic! Craig himself presented the place with accuracy. With all these selling strategies come to place, my condo was sold in 3 weeks...priced handsomely. I was so happy. In addition to all good things that happened, there is also a courtesy van which I used to move my things free of charge, an added bonus in a world where everything comes with a price. Every transaction/paper works went on smoothly with the help of Jan Dell, an equally lovely person as Craig himself. I am now in the process of looking a house. This is again another difficult stage to undergo considering the exorbitant prices of houses nowadays. I stayed with Craig in my house hunting. Marnie, on the other hand is another realtor working with Craig and she is also a very pleasant lady, very patient and no boring moment that makes the activity interesting. With Craig, Jan Dell, Marnie and IV, they make a wonderful team. If you are looking for someone who can make a difference and whom you can trust, choose Craig Toker of Royal Le Page. Kudos for all!" - Evangeline Evangelista
April 16, 2021

on

Rate-My-Agent.com
⭐⭐⭐⭐⭐

"I heard of Craig through a friend and I'm very happy and pleased that I used him as my realtor. He's helped me through the whole process of having previous renters for 2 years. I sold my home for a very good price. I'm glad I staged the house which was a very good idea. Everything went smooth and in the right direction. I'll definitely use Craig again in the future. I will recommend him to anyone who needs a realtor. - Rapinder
April 10, 2021

on

Rate-My-Agent.com
⭐⭐⭐⭐⭐


"Craig was very professional. The photographs showed the property in the best light. He was transparent and spent a lot of time with us going over our options. We would definitely use him again. - Joshua Ault
April 04, 2021

on

Rate-My-Agent.com
"I had listed my place with another agent. It was on the market for months with no success. My friend had just listed with Craig and had amazing results! I made the decision to switch and it was the best decision. From the get go he was straight forward, thoughtful and super professional. It was clear he was really dedicated to making the process easy for me and to getting results I would be happy with. He had a clear process and spent the time to do his job to the highest quality. His team was awesome! The staging looked so great, and it absolutely made a huge difference. His video and photos made my place look so fancy! His assistant was a pleasure to work with and they had a great system to help me keep track of everything that was going to happen. I was super impressed with the fact that he is present at every showing of my place to ensure the buyers see all the benefits of the building and get the answers they need to make a decision. It was also really reassuring that my place was being cared for while I vacated for strangers to walk through. We listed on Thursday, by Tuesday we had an offer! AND there was a snow storm over the weekend. I would recommend Craig and his team to anyone that will listen to me! seriously, do yourself a favour, and talk to Craig. - Angela Frattaroli
February 28, 2021

on

Rate-My-Agent.com
⭐⭐⭐⭐⭐

"I had great experience with Craig, I was hesitating about staging in a phone conversation, we met after and he recommended me to do the staging without any pressure. I finally agreed with staging , it was a great suggestion and that is what I needed from trusted agent . He sold my condo (conditions removed ) in less than a week and the buyer even did not see the condo. The staging and great photos and virtual tour did the job, condo was sold to the first offer which came in few hours after posting for full asking price with a back up offer. Great Experience with Craig! Thank You - Ebrahim Salemi
February 04, 2021

on

Rate-My-Agent.com
⭐⭐⭐⭐⭐

"
We are so glad that we chose Craig for the sale of our house! We met Craig a year ago, when looking to buy a house. We really liked how he presented the sellers' house, being passionate and honest. So, it was a no-brainer who we wanted to sell our house with, when time would come. Craig gave us valuable advice when we met prior to listing our house, so that the prep work was done upfront. He conducted himself with distinction in the execution of our agreed upon plan and strategy. We determined together the value of the property, based on his analysis on the property and area, his extensive experience, and the analysis of comparable houses and the market trends. We liked his calm and professional demeanour and everything he did for us (video, pictures, drone pictures, etc.) was done perfectly. His entire team held a very high professional standard. The timely and thorough feedback, particularly on the status of potential buyers, was very helpful to us. We ended up selling our house in less than a week. We are more than completely satisfied. Thank you Craig, you did a really great job! - Teodora Mircea
February 02, 2021

on

Rate-My-Agent.com
⭐⭐⭐⭐⭐

"Craig and his team were recommended through a friend. I am very happy I followed the suggestion to use Craig as the listing agent for my home. Craig provided gold star service on all fronts. His assessment of the value of my house and the market at a complicated time (COVID), and his marketing strategy were all completely on point. All members of his team are personable, knowledgeable and demonstrated a clear passion for their work. I truly enjoyed all my interactions with Craig, Marnie, Ivi, and Jan-Delle. They were immediately responsive to any questions and concerns I had and guided me through the process of prepping and selling my home. Craig's marketing strategy was excellent and drew a lot of positive attention to my property. Craig and Marnie were also a great help as I searched for a new home in a fast moving and challenging market. Their awareness of the areas I was looking in and general real estate knowledge helped lead me to the perfect home. I would not hesitate to recommend Craig Toker as a Realtor. - Jennifer Ames
January 23, 2021

on

Rate-My-Agent.com
⭐⭐⭐⭐⭐

"Professional, respectful, attentive to my requests and excellent communication from Mr. Craig Toker throughout the entire search and purchase process. He goes above and beyond what a seasoned buyer expects from an agent. Without a nano second hesitation, I recommend Craig Toker to work with you. - Dr. T. Andre
January 22, 2021

on

Rate-My-Agent.com
⭐⭐⭐⭐⭐

We are extremely happy with the service provided by Craig and his team. His understanding of the local market, his modern approach to online advertising, and his attention to detail is the best that we have seen, period! His guidance towards staging our condo was excellent and well worth the investment. His team approach to servicing his customers is very efficient. We would use Craig again and would highly recommend him to anyone in the Victoria market. - Grant Coates
December 30, 2020

on

Rate-My-Agent.com
⭐⭐⭐⭐⭐

"Referred by friends who had used Craig consistently. Craig attends every showing of your home to highlight the features of your home to prospective buyers. His specialty: Professional Presentations/Staging & Communications He became the realtor he never had... Would always use Craig Toker! - DAW & TKW
December 10, 2020

on

Rate-My-Agent.com
⭐⭐⭐⭐⭐

"
I bought and sold this condo with Craig Toker, he also sold my mother in law's House, I couldn't say enough about Craig and his teams great work. I know his hard work, professionalism and staging is the reason my condo sold so quickly over the other 2 condo's for sale in my building. I would highly recommend Craig and his team and would definitely use them again. - Doug Astleford
December 09, 2020

on

Rate-My-Agent.com
⭐⭐⭐⭐⭐

"Craig and team is a full service professional group that will help you get your dream home. I was able to find the home I love less than a month, put in an offer quickly with the help of Craig and Marnie. Craig and his team will work tirelessly to ensure smooth purchase or selling, with his extensive experience and understanding of the local real estate market. Craig and his team are also very patient and kind. They understand it's might be a once or twice in a lifetime experience for consumers who are looking to sell or purchase a home. Craig is a highly skilled problem-solver. I ran into a number of issues but Craig was very quickly to help resolve effectively. The extra bonus I like very much is the post-transaction service with the client courtesy van to help with moving. For someone who doesn't own a larger car or pickup truck, that offers added value that I really appreciate. - Tobey Ho
November 09, 2020

on

Rate-My-Agent.com
"Craig and his team gave us the highest level of professional service throughout our experience with them. Craig always took time to personally answer queries and find ways to market our home to reach the right audience. Very satisfied with them and highly recommended! - Bill and Michelle Schley
Rating submitted October 25, 2020 on Rate-My-Agent.com
⭐⭐⭐⭐⭐

"Craig without any doubt is an exceptional real estate agent. He was extremely professional and courteous. He responded to any of my calls or texts almost immediately. His knowledge of the market appears exceptional. With his background, he was always looking at the big picture of the property I was considering.... eg structural things within the property, something I might have overlooked. Again, I cannot say enough about how he constantly looked out for my needs and requests. I would, without any reservation give him a 5 star ++ rating
-Barry Phillips August 26, 2020 on Rate-My-Agent.com
⭐⭐⭐⭐⭐

"Craig was very knowledgeable and reliable! His previous contracting experience lent him great knowledge and attention to detail in homes we looked at. While selling our home, Craig made himself available for nearly all of the showings to make sure that potential buyers left with all their questions answered. We developed a very trusting relationship with Craig and would certainly recommend him to any of our close friends and family!
- Chelsea August 26, 2020 on Rate-My-Agent.com
⭐⭐⭐⭐⭐

"Craig and his team were the epitome of professionalism. In the midst of a very uncertain period (pandemic) Craig was a beacon of calm and reassurance. His approach was evidence based and thorough, his advice was sound and his overall execution of the sales plan was top notch. He goes the extra mile and our results (sold for asking price) reflected this attention to every detail. We are thoroughly impressed with Craig and highly recommend him to others. -
John Nethercott
July 23, 2020 on

Rate-My-Agent.com
⭐⭐⭐⭐⭐

"We didn't know how Covid would impact the marketplace and demand for real estate. We spoke to a couple agents, but immediately knew we found the right one after we spoke with Craig. We were extremely impressed with Craig's responsiveness, commitment, professionalism and ability to get the job done quickly and efficiently. The marketing materials to showcase his listings – photos, brochures, video walk through footage, drone footage etc ensured that our property was showcased to maximum advantage. We had never used a staging service before and had some initial reservations, but we were extremely pleased with the results. Ivica did a fabulous job and ensured that the property showed in the best way possible. Craig and his highly efficient team are on top of everything. They worked to stage the condo and put together a marketing plan that resulted in it being sold within 2 days of the listing going live. We had 2 offers - one at list, and one at above list. He surpassed all our expectations, and was very helpful. After the sale, he even arranged to move things from the property when we couldn't be there to do it ourselves. In addition, his recommendations for other trusted professionals (staging, legal work) were spot on – they were reasonably priced, responsive and on top of everything as well. We highly recommend Craig to anyone seeking an outstanding agent. -
Carol Desjardins June 29, 2020 on Rate-My-Agent.com
⭐⭐⭐⭐⭐

"Craig was amazing this realtor goes far beyond anything I ever expected. Very good at his job and our property sold within 24 hrs of it being listed. Craig has all the right contacts to clean up a property to sell it quickly. Very helpful with everything including moving things from the property and even mowed our lawn when I couldn't get it done due to a dislocated hip, extremely helpful realtor and I recommend him to anyone that needs a property sold.
- Rick Neyts May 31, 2020 on Rate-My-Agent.com
⭐⭐⭐⭐⭐

"Craig did an amazing job, he is definitely top of his game and comes highly recommended. He and his team did what I could never have hoped to do on my own, including an amazing staging, open houses every weekend, and fast and successful lead generation. He communicated quickly and transparently at ever stage. There is no doubt in my mind, I really made the right choice by selling with Craig! - Steven March 28, 2020 on Rate-My-Agent.com
"After meeting & speaking with Craig I decided he was the right person to list & sell the Family residence of 51 years. I found him to be professional, extremely supportive & accommodating through this journey. He provided me with details of similar listings to help with determining the selling price & answering all of my questions regarding the listing / sale. Craig accomplished having the house professionally staged (shout out to Evie!) and ready for an open house much faster than I had ever expected, being 4 weeks before Christmas. His persistence & hard work succeeded in having the house sold & a possession date prior to Christmas. My husband & I really appreciated the use of his Moving Vehicle and know that it will be available to us, should we ever require its use again. We look forward to using your services in the future. - Susan Galloway March 13, 2020 on Rate-My-Agent.com
"I can't recommend Craig highly enough for either buying or selling property. He is extremely knowledgeable. Within an hour of listing my townhouse he had it staged and ready to show. My property sold quickly in the range I was expecting. The service Craig provides is above and beyond anything I've experienced in the real estate industry. I wouldn't use anyone else for buying or selling real estate. - Anne Beauchamp March 05, 2020 on Rate-My-Agent.com
"Craig gave us great service. He priced property appropriately, generated interest, and showed up timely at all scheduled times. We were totally satisfied with service he provided and would recommend him to others. - Ron March 04, 2020 on Rate-My-Agent.com
"Before I picked Craig as my agent, I interviewed a number of other agents in my area. Craig won the listing hands-down mainly because of his offer to do open houses every weekend till my condo sold. I also checked his references which were over-the-top. As well, I appreciated the time he spent with me early on in the evaluation process, which was in excess of most of the other agents. I would definitely use Craig again as my real estate agent. He is number one in my books. - CIERRO Enterprises Inc. March 01, 2020 on Rate-My-Agent.com

"Craig is extremely knowledgable and professional. We were first time buyers and he made the whole process straightforward, which reduced a lot of our stress. Craig works extremely hard to make sure everything goes smoothly for you. Can't recommend him enough! - KERRY MATZ February 26, 2020 on Rate-My-Agent.com
"Craig was extremely knowledgeable and always very professional. He went above and beyond what I expected from him, to ensure I was comfortable and well-informed during the decision making process. Both he and his staff were friendly and helpful and always incredibly responsive and thorough. As a first-time home buyer, Craig's expertise and experience made the process easy and stress free. I would be delighted to recommend Craig to anybody looking to buy or sell a home. - Katelynn Brissard January 21, 2020 on Rate-My-Agent.com
"Craig came highly recommended to us by a good friend and within 5 months from our first meeting with Craig, he helped us purchase a Condo for our personal investment, found a Condo for our daughter (a first-time home buyer) and sold 2 of our Family homes in November, 2019, one after another. Both houses immediately received multiple offers and sold at full asking and over asking prices. Needless to say we are extremely impressed with Craig's commitment, professionalism and ability to meet our needs at every step of the way. He is responsive, accommodating, provides sound advice and produces quality materials to showcase his listings. It is obvious that Craig and his skilled and highly efficient Team are truly passionate about their work and take great care in all their Clients, which then resonates to successful outcomes. I highly recommend Craig to anyone seeking an outstanding Realtor. - James and Norma Wong January 15, 2020 on Rate-My-Agent.com
TESTIMONIAL: Rate-My-Agent.com

Craig provided exceptional service in selling my home. His caring, engaging, informative, hard working attributes made for a wonderful experience. I felt lucky to have experienced his service.
Rowena Kromm

TESTIMONIAL: Rate-My-Agent.com

We were so nervous to purchase a home, especially on short notice and as first time home buyers. It was such a blessing to work with Craig! He answered all of our questions and gave us the information we needed to make our decisions, and then he made the purchase process seamless and a breeze.
Thank you!
Joannas and Ed Balauag

TESTIMONIAL: Rate-My-Agent.com

We were astounded by the Craig's knowledge and level of service. He is simply the best real estate agent we have ever had. We recommended him to a friend, who had a similar experience.
Gerrit & Tsoi Bonnema

TESTIMONIAL: Rate-My-Agent.com

My wife and I feel blessed to have found such an honest, kind, knowledgeable and EFFECTIVE realtor. Craig is amazing and we will always only use and/or endorse him for anyone who asks.
Thank you Craig,
Dan Sturgill

TESTIMONIAL: Rate-My-Agent.com

The well mannered realtor who answers all phone calls and texts. Recommended by friends, Craig turned out to be the best realtor I've ever dealt with.
Kris Piatkowski

TESTIMONIAL: Rate-My-Agent.com

Craig provides outstanding service and is very detailed oriented. He spent hours answering my questions and providing objective data regarding recent and past condo sales. I would recommend Craig Toker to everyone I know. He's a true professional and a genuinely nice guy. I realize it's never an easy process to sell your home, all the emotions, but I think you'd be hard-pressed to find a better Realtor. Great job Craig!
Thank you again,
Michael M - Michael Miller

TESTIMONIAL: Rate-My-Agent.com

Craig was the best. I interviewed 5 different realtors when I had my Mom's place for sale, and I was impressed with his depth of knowledge as well as his personal integrity and strong work ethic. He offered us some optional budget-friendly ideas for some curb-appeal improvements (he has huge knowledge about renos and improvements), which really worked well, as verified by comments that I heard from prospective buyers during the showings. As well, even while we were doing the suggested improvements, there was never at any point any pressure from Craig to sign a listing agreement. Only when we felt ready to sell, which could have been immediately or else in a few years, did we bring up the topic of getting him to list the house. Such professionalism and courtesy as Craig's must be experienced to be fully appreciated. And the staging work he did (with his helper) was so attractive that I'm convinced that this sealed the deal. Some other Realtors I interviewed had suggested that I sell the house "as-is" to a builder for a much lower price. After Craig's suggestions, the property sold for much higher, beating everyone's expectations (except for Craig, who had complete faith in our project). In short, we spent $20,000 on the optional curb-appeal improvements that Craig suggested. We then sold the house for a price that was an extra $260,000 higher than what any of the other realtors could come up with and having spent only $20,000. An excellent return on our investment, thanks to Craig. If you need help with selling a fixer-upper like this, or if your house is completely ready to be sold, in both cases I think Craig is simply the best.
Thanks, Craig!
Mike

TESTIMONIAL: Rate-My-Agent.com

Craig has the expertise and professionalism you'd expect from a successful veteran agent, but also the attentiveness, enthusiasm and dedication you'd expect of a new agent trying to impress!
Evan Roberts

TESTIMONIAL: Rate-My-Agent.com

We've used realtors in the past. All of which we thought was great. Then we met Craig. The bar has jumped upward. The previous agents were just going through the motions in hindsight. Other realtors would push you toward a purchase without understanding what you want or need. Craig sat back and let us do our homework, let us see what our budget could do. Without trying to up-sell us. It wasn't until we were ready to pull the trigger that he really started to shine. He took the sale on as if he was buying the place for himself. Answering calls at all hours 7 days a week, call us with questions, dealing with our odd work hours. Pulling permits and blueprints on the properties out of his own pocket before being asked about them, making sure everything was on the up and up, talking with contractors, setting up everything from inspectors to our bank to make sure everything fell into place exactly in the time it was supposed to be. Even after conditions were removed he was still in contact letting us know he was working on getting the property ready for us. Our past realtors which I had thought were doing a good job were really only doing the offer and sales paperwork and frequently pushed us to properties that were outside our budget. Then once the paperwork was completed disappeared. leaving a basket of fruit on the counter of our new home. I could care less about the fruit basket now. Realizing it was a hollow thank you for handing over a bunch of my money. I'll take a realtor that actually investigates the home's past and treats the property as his own any day. Can't thank or recommend him enough
Kris Waygood

TESTIMONIAL December 12, 2017

We are so fortunate to have Craig Toker as our realtor. His knowledge and expertise led us to a successful purchase. He treated us like family every step of the process. We would recommend Craig to anyone who is looking for a great experience with a realtor.
Dave and Ida Peters.

TESTIMONIAL October 12, 2017

Craig Toker at Royal LePage Coast Capital Realty guided us through the preparation and resulting sale of the family property and home with top notch professionalism. The experience was excellent from start to finish. Craig's competency shined through as he listened carefully, was easy to talk to, gave sound advice, fun to work with and always came back with a quick and accurate response to our questions.

Craig always answered our phone calls, stopped by frequently and made us feel like he was never in a hurry. He always made us feel like we were most important.
Craig personally attended to all details, following everything tightly from start to finish. He has assembled an incredible team that works cohesively with him on the fine details such as floor plan, painting, staging, drone aerial, 3D video, brochure and "For Sale" sign. They all did an exceptional job, going above and beyond our expectations.
This truly was an incredible and fun experience.

"Thank you", Craig.
You are an awesome person that cares.
Sincerely,
Rowena Kromm
Dee Joswick
Vern Sampson
TESTIMONIAL August 12, 2017
We were absolutely delighted in the performance of Craig Toker and his team for the sale of our townhouse. Craig demonstrated professionalism in his approach to assisting us in the property valuation and establishing a timeline for the sale of the property. His recommendation of staging and the performance of his stager were major factors in ensuring our sale at essentially asking price, in less than one week. Through his extensive and experienced team, Craig went above and beyond in his preparation of a property brochure, photo gallery, 360 walk-through and a drone-created video showing the area and external views of the townhouse complex. He conducted a two day, well organized Open House that was a huge success and resulted in the quick sale of the property.
We would highly recommend Craig as a professional and personable realtor who is intimately familiar with the greater Victoria area.
Fern and Jim
TESTIMONIAL: May 1, 2017

Wow! Amazing! Professional! Dedicated! Hard-Working! Detail-Oriented, Very High Standards! Just a few words to describe what you did for us and yourself for the very quick sale of Constance. Very highly recommended and will pass this on to our good friends and family. Keep up the great work! Thank you Craig!

Cheers,
Greg
TESTIMONIAL: February 21,2017
To Craig and The Dream Team,
I want to thank you so much for all of your passion and energy in selling my condo. You and all of the members of your team have been such professionals and such a pleasure in guiding me through this otherwise stressful process. You and your team always put me at ease, gave solid advice and always made me feel you wanted the best outcome for me. You really made it easy for me and would not hesitate in recommending you to everyone I know.
Thank you so much and wishing you and your Dream Team all the best success in the future.
- Teresina
TESTIMONIAL: February 19, 2017
Craig Toker is a great guy! It is difficult to put into words the great lengths that Craig went for us.
He is an honest, caring, smart, creative, ambitious guy that puts his all into his work. His professionalism and work ethic are incredible. Furthermore his team is amazing as well. You can blatantly tell that he is very picky with the people he keeps on his team and because of this he has established an incredibly solid group of professionals.
Craig's background in construction really helped us feel good about the purchase of our new home. He worked so hard for us and we always felt that we had a strong advocate in our corner. We never felt like Craig was working for the commission, he honestly wanted to make sure we were happy and the house was going to be suitable for our family.
Without a second thought we would and will recommend anyone to Craig Toker and his team.
A great realtor is hard to find but trust me look no further you have all of that and more that in Craig.
TESTIMONIAL: November 15, 2016
From the first moment we decided to list our home to sell, Craig was the ONLY Realtor we would consider to take on the task. His vast experience and knowledge in the Victoria, BC real estate market coupled with his team of experts blew away our expectations. The way the marketing was customized specifically for our listing, the professional staging, the time and energy he and his team put into our home before it even went on the market was astounding.

Craig advised us of the current market, what the future of the market could look like and when the perfect time to sell would be. We gladly listened and as a result Craig sold our home in 3 days for $40,000 over our asking price.
There is absolutely no reason why we wouldn't use Craig and his team for our future real estate transactions. From the first meeting you will absolutely leave with the sense that he genuinely cares for his clients and wholeheartedly loves working with real estate. I would (and do), without a doubt, refer Craig Toker to anyone I know.
Buckley Thomas
TESTIMONIAL: January 21, 2016

As we come to the wrap-up of this professional / client association, I wish to express my sincerest gratitude and admiration for your key part in facilitating the sale of my property. From the first -- whether to do with moving logistics, listing and price matters and timing, or presentation concerns -- you've been unfailing in offering your considered advice and your hands-on, experienced-based, friendly help. In short, you helped transform a process that ,to me initially seemed daunting in its complex totality, into a series of naturally moving steps that were often actually enjoyable.

May many others -- vendors (like myself in this case) or buyers -- be so fortunate as to be represented by you in their future real estate dealings.
All Good Wishes,
George
TESTIMONIAL: January 21, 2016
Craig,

My ex-wife and I were desperate to sell our house and didn't expect to get a great price for it. You took on the listing and went well above and beyond the call of duty in making it happen. In addition to advertising and showing the house aggressively, you gave us great advise and even provided assistance in fixing up the appearance of our house for sale! During the whole process, I was consistently impressed with every aspect of your services; you really know your stuff, were pleasant to deal with and always were ready to answer questions or address issues when they came up. In the end, after pricing the house quite ambitiously, you sold it quickly for 99% of asking price!
You have a rare combination of competence, knowledge, dedication and effort, and I would not hesitate to list with you again or strongly recommend you to others.
Evan
TESTIMONIAL: April 4, 2016
Two years after my husband passed away I was debating on downsizing, but only debating, and certainly didn't want to feel any pressure to make a decision. I was casually looking at listings at the Mayfair Mall Royal LePage Kiosk and struck up a conversation with Craig where he confirmed my feeling that this could take weeks or even months. But with Craig's professional support and guidance I knew this was the direction I was going to go. I have since sold my home and purchased a condo with Craig. He offered his support ,not only with my sale and purchase, but with all of the other tasks that arose throughout the process. I felt like I had someone in my court that I could count on and who would give me solid and honest advise. It meant a lot to me and I consider Craig now a friend and would most certainly recommend him to anyone considering buying or selling their home.
Lennea
TESTIMONIAL:April 6, 2016
Craig helped us purchase our first home in the Spring of 2016. We were looking for someone who could really guide us through the process as we had absolutely no experience with real estate. Craig took the time to listen to our needs and his professional guidance was invaluable to us. We always felt like Craig had our best interests at heart and he really understood what we wanted and also what we needed in a new home. We ended up with a great first home at a really great price.
Joslyn and Steve
TESTIMONIAL: October 14, 2015

This is a letter of endorsement for Realtor Craig Toker.

Richard and I have purchased two properties with the guidance and expertise of Craig Toker. Conversely, we have also NOT purchased two properties that we strongly desired because Craig found them either faulty in construction or not to be in good enough locations for resale.
His advise has proven to be sound at all times and we are immensely grateful to him. We nearly walked away from the beach house of our dreams. This was a time when Craig advised us to rethink that decision. Upon his suggestion of yet another visit, we felt, again, the magic of the home and its setting and stayed with the purchase. Now we are excited to renovate and enjoy its beauty.
Craig puts himself in his client's shoes and reacts as if each transaction were his or that of a family member. He builds trust in this manner and in his tremendous work ethic. He literally will work at any time of the day to ensure that a property sale occurs and to his client's best advantage.
We have enjoyed Craig's friendship and professionalism and look forward to our next search whenever we can make that happen again. If we were to purchase another property we would think of no other realty.
Sincerely,
Manon
TESTIMONIAL: October 31, 2015
Look no further!

If you are searching for a Realtor who will work as hard as it takes to sell your home, look no further.
We chose Craig to list our Fernwood home in the Fall of 2015 after hearing about the extra care and attention he paid to his clients, and his drive to deliver the highest standard of realty service. We were not disappointed. Within days of our first contact, Craig completed a sound market evaluation of our property, created high quality sales materials and implemented a comprehensive marketing plan tailored to sell our unique home. Craig completed this work prior to our chosen list date, generating early interest from his existing clients and other Realtors. Within three days of listing, we saw twelve private showings of our home, and over a hundred people who attended the open house. Craig was on site for all of these potential sales opportunities, where he represented our interests, and cultivated future offers. On our third day of listing, Craig brought us three purchase offers to choose from , which resulted in a complete sale six days later above our asking price! By leveraging the strengths of the current market, Craig generated a high volume of traffic through our home, which created an excitement in potential buyers that kept us in the driver's seat.
Craig's meticulous attention to detail, commitment to his clients, and knowledge of the Victoria Real Estate Market make him an obvious choice. We have already referred friends and family to Craig and will continue to do so without hesitation.
Darren and Brent
TESTIMONIAL: December 8, 2015

There are no perfect Realtors but there are very good Realtors like Craig. We were first time home buyers and we were looking for a Reator that we could trust and we found Craig. He made sure that we were aware of all of the processes of the real estate transaction and he made sure we were aware of every bit of information. He will make sure that you are well-informed before making your buying decision. If I become involved in the real estate market again I have no doubt that I will work with him and I will recommend Craig to everyone who needs a Realtor because Craig is the kind of person that will always treat you like family.

Ramil and Erna
My 25+ years of experience in construction, renovations & real estate gives me a powerhouse of knowledge and valuable experience at your service. I have designed my entire business model as a concierge service for selling your property or purchasing your next dream home. Going the extra mile for our clients is common practice and will always be the foundation and drive for why we do what we do.
!Home.view_full_search_screen!